Plantar Fascia Support with 2MM Gel Pad
Login For Dealer Pricing
Product Attributes
The McDavid Plantar Fascia Support includes a 2MM gel pad for additional comfort, support and pain relief. It also features an elastic stirrup that is easily re-positioned for optimal effectiveness, The support can be worn over socks and fits either left or right foot.
Introducing the McDavid Plantar Fascia Support – your solution for targeted relief from the discomfort of plantar fasciitis. Engineered with cutting-edge technology and designed for maximum comfort, this support is your ally in tackling foot pain and getting back on your feet with confidence.
Features
 Breathable Fabric: Crafted from a high-quality blend of materials, this support ensures breathability and moisture-wicking properties to keep your foot dry and comfortable throughout extended wear.
 2 MM Gel Pad for extra comfort support and relief;
 Arch Support: The integrated elastic stirrup provides additional cushioning to the arch area, offers targeted relief and helps to maintain the natural alignment of your foot.
 Durable Construction: Built to last, the McDavid Plantar Fascia Support is designed with durability in mind. Its sturdy construction ensures longevity, making it a reliable companion for your daily activities.
Seamless Design: The seamless design not only enhances comfort but also prevents chafing and irritation, allowing you to wear the support discreetly under socks and shoes.
Benefits
Pain Relief: Whether you're an athlete, a professional on your feet all day, or someone seeking relief from plantar fasciitis discomfort, this support can help alleviate pain and promote healing.
Enhanced Mobility: The McDavid Plantar Fascia Support doesn't compromise mobility. It offers the necessary support while allowing you to move freely, so you can continue to stay active.
Versatile Use: Ideal for daily wear, workouts, or even during sleep, this support seamlessly integrates into your routine, ensuring you get the relief you need when you need it.
Prevention and Recovery: If you're prone to plantar fasciitis or want to prevent its onset, using this support can offer proactive support to the plantar fascia, reducing the risk of strain and injury.
Experience the difference that targeted support can make in your battle against plantar fasciitis. The McDavid Plantar Fascia Support is not just a product; it's a commitment to your well-being, allowing you to step into each day with greater comfort and confidence. Embrace relief, embrace mobility – with McDavid.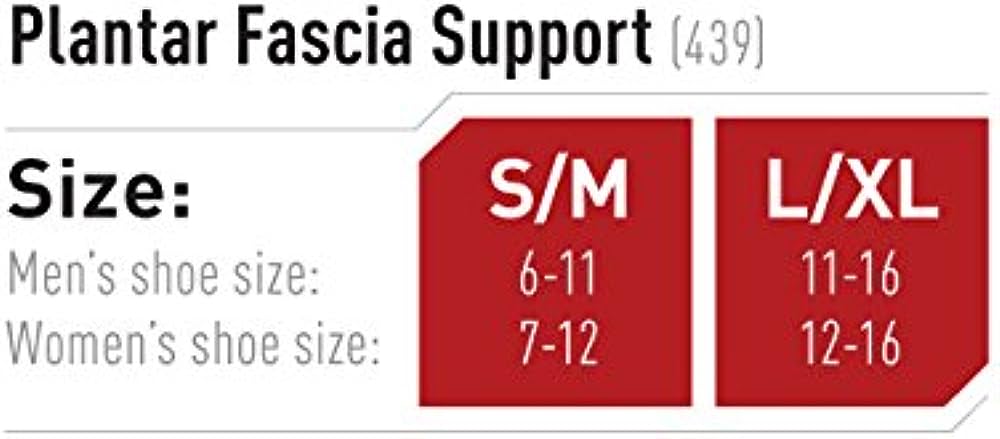 Please
login
to post questions