Patella Stabilizer
US$81.73
Product Attributes
| | |
| --- | --- |
| Size | Large, Medium, Small, XL, XS, XXL |
The Bio Skin Patella Stabilizer is an excellent choice to treat anterior knee pain and other knee problems. Constructed from Bio Skin's patented, breathable materials, the patella stabilizer gives excellent compression to control swelling and decrease pain in the knee. The donut shaped buttresses stabilize the patella and help keep swelling away from the knee joint. The brace is comfortable to wear and stays in place even during vigorous activity.
The Bio Skin Patella Stabilizer stabilizes the patella and provides general support. It may also be purchased with a hinge for increased stability.
The Patella Stabilizer provides high levels of compression to control swelling and decrease pain. It incorporates donut shaped buttresses that stabilize the patella and support the goal of minimizing swelling in the area.
The brace's tri-laminate Ultima material is amazingly thin and provides high level compression with powerful Lycra and a polyurethane film. The film allows moisture vapor transfer so that perspiration evaporates, thus facilitating the body's natural temperature regulation system. Like all Bio Skin materials, Ultima is hypo-allergenic and 100% neoprene and latex free.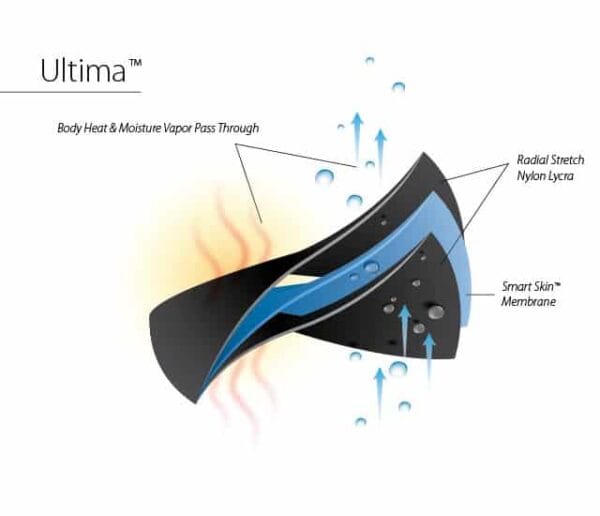 As do all Bio Skin braces, the Bio Skin Patella Stabilizer knee brace incorporates the SkinLok™ feature. This increases adherence to the skin in the presence of perspiration, thus reducing slippage during periods of intense physical activity. With the brace remaining firmly in its intended position, the Bio Skin Patella Stabilizer knee brace will continue to be effective in reducing pain and promoting healing while your patients pursue their normal activities.
The above features ensure that the Bio Skin Patella Stabilizer knee brace is designed to be comfortable to wear over prolonged periods, thus ensuring patient compliance and improving the chance of a favorable treatment outcome.
Features and Benefits
Foam ring around patella for stability
Open patella
Ultima material latex and neoprene free
Conditions and Indications
Patella Stabilization
Knee Sprains and Strains
Knee Joint Swelling
Meniscus Tear
Osteoarthritis
Patellar Tendonitis
Questions and answers for our valued customers:
There are no questions yet. Be the first to ask a question about this product.