Thigh Skin
Login For Dealer Pricing
Product Attributes
| | |
| --- | --- |
| Size | Large, Medium, Small, XL, XS, XXL |
Increase endurance and reduce injury
The Bio Skin Thigh Skin gives excellent compression to reduce pain in injured quads or hamstrings. The high-level compression provided by Bio Skin materials improve athletic performance end endurance by decreasing muscle vibration. The thin, breathable material also allows perspiration to evaporate to keep you cool. The unique SkinLok™ feature of Bio Skin materials mean the sleeve won't slide down the leg, even during vigorous activity. Also available with an optional cinch strap to increase compression on quad and hamstring injuries.
The Bio Skin Thigh Skin provides high level compression to reduce the pain of injured hamstrings or quadriceps. An optional cinch strap is available to increase compression on the injured area.
This thigh skin is made of tri-laminate Ultima material, which is amazingly thin and provides high level compression with powerful Lycra and a polyurethane film. The film allows moisture vapor transfer so that perspiration evaporates, thus facilitating the body's natural temperature regulation system. Like all Bio Skin materials, Ultima is hypo-allergenic and 100% neoprene and latex free.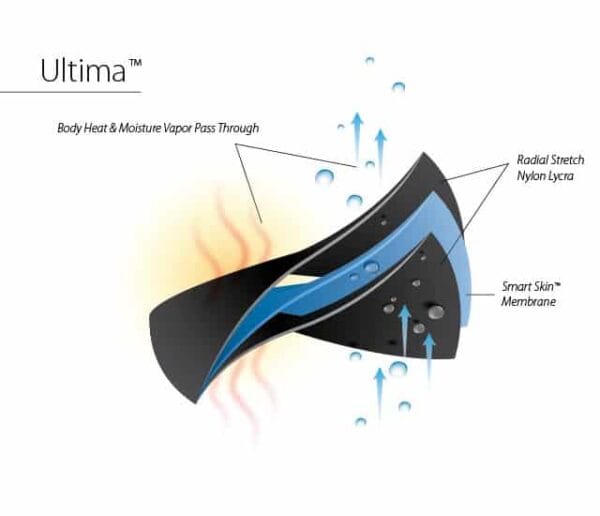 The Bio Skin Thigh Skin includes the patented SkinLok™ feature. This increases adherence to the skin in the presence of perspiration, thus reducing slippage during periods of intense physical activity.
Bio Skin Thigh Skin – Features and Benefits
Gives optimal compression to quads and hamstrings
Optional Cinch Strap for quad and hamstring injuries
Ultima material – latex and neoprene free
Conditions and Indications
Reduce Injury
Quad Contusion
Thigh Strain
Please
login
to post questions