Hyperblend Wrist Support
Login For Dealer Pricing
Product Attributes
The McDavid Hyperblend Wrist Support combines the supportive qualities or perforated neoprene and the compression of advanced knit materials to produce a lightweight wrist brace with superior compression to other traditional wrist supports.
The McDavid Hyperblend Wrist Support combines the supportive qualities of perforated neoprene with the  lightness and breathability of knit materials. The result is a wrist brace that delivers support and protection for the patient's wrist. The patient also gets relief from painful conditions like carpal tunnel syndrome and wrist arthritis, tendonitis and sprains.
Using the Hyperblend material produces a wrist brace that is 25% lighter than the typical neoprene wrist support. This improves wearing comfort and makes it a less "intrusive" support than other wrist braces. At the same time, the use of advanced knit materials in the composite Hyperblend material produces superior targeted compression. Compression helps improve blood circulation and promotes pain relief and healing.
The McDavid Hyperblend Wrist Support  also includes an adjustable cinch strap. This provides direct support to the wrist and tendons. If the patient has a wrist sprain, for example, this strap helps take pressure off the sprained ligaments and gives them a chance to rest and heal.
Further support comes from the brace's adjustable inserts.
This brace comes in sizes SM, MD, LG and XL. It fits both left and right.
For answers to questions your patients may have about wearing a wrist brace, please see this post. Another discussion of the risks and benefits of wearing a wrist brace can be found here.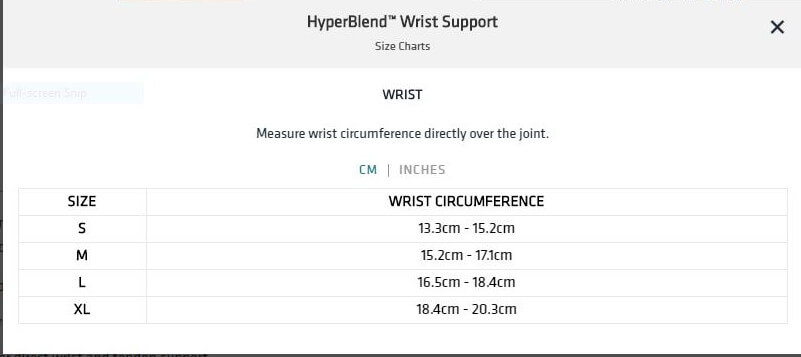 Please
login
to post questions