Q Baby
Login For Dealer Pricing
Product Attributes
Petallar tendonitis and osgood-schlatter disease treatment
The Bio Skin Q Baby is an ultra-low profile patella tendon strap constructed from Bio Skin's micro-fleece-lined Ultima 2SL™ material. The Q Baby wraps comfortably around the knee, just below the patella. The design includes a uniquely shaped silicon pad that fits over the patellar tendon to give compression
The Bio Skin Q Baby provides low-profile compression below the patella. A uniquely shaped silicon pad fits over the patellar tendon to give compression in that area. The pad is also designed to increase surface contact area around the tendon.
The Q Baby's micro fleece lined Ultima 2SL™ material features a Velcro-compatible surface to enhance compression and flexibility in anchoring and closures. Like all Bio Skin materials, Ultima 2SL™ is hypo allergenic and is also 100% neoprene and latex free, thus eliminating any risk of allergic or other adverse reactions.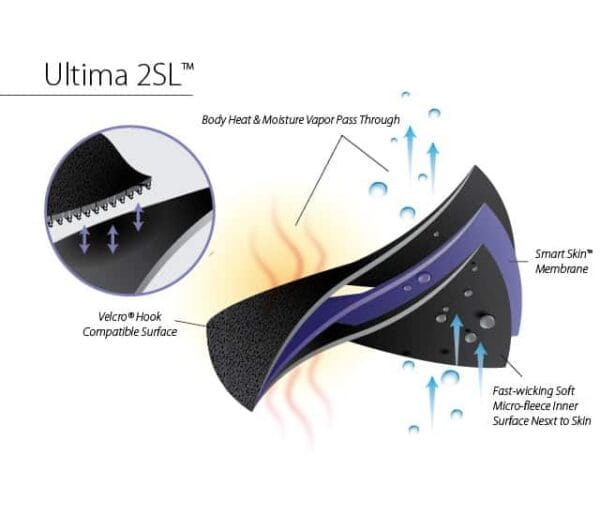 The Bio Skin Q Baby knee brace incorporates the SkinLok™ feature. This increases adherence to the skin in the presence of perspiration, thus reducing slippage during periods of intense physical activity. As a result, the brace will remain firmly in its intended position and will continue to apply compression to the appropriate area. The Q Baby knee brace will therefore continue to be effective in reducing pain and promoting healing while your patients pursue their normal activities.
Features and Benefits
Silicone pad may be placed over patellar tendon or tibial tuberosity
Easy to apply and effective in treating knee pain
Fully adjustable Velcro® exterior for custom sizing
Neoprene free and latex free
Conditions and Indications
Patellar Tendonitis
Osgood-Schlatter Disease
Patellofemoral Knee Pain
Patella Tracking Disorders
The Bio Skin Q Baby is an ultra low profile patellar strap that doesn't sacrifice its effectiveness in healing and pain control.
Please
login
to post questions