Knee Support / Adjustable
Login For Dealer Pricing
Product Attributes
| | |
| --- | --- |
| Size | Large/XLarge, Small/Medium |
The McDavid Knee Support / Adjustable has movable padded buttresses for added compression and pain relief. There is also an adjustable hook and loop closure for custom fit. The flat-seam construction provides ultra comfort and contouring fit
Level 2: Advanced Protection – Reducing symptoms of patellar tendonitis (runner's/jumper's knee), Osgood-Schlatter disease and patella tracking
The McDavid Knee Support / Adjustable has movable padded buttresses for added compression and pain relief. There is also an adjustable hook and loop closure for custom fit. The flat-seam construction provides ultra comfort and contouring fit
This knee support is constructed from 100% neoprene(CR), a latex free compound. Its latex free construction eliminates any risk of adverse medical reaction for those with latex sensitivities.
Utilizing 100% neoprene gives superior resilience, tensile strength, tear resistance, compression set and heat aging benefits. Although McDavid recommends air drying for its SportMed products , the use of 100% neoprene means that the product will survive repeated washings and dryings.
The 3.2mm thickness of the neoprene used in the construction of this low profile brace means that it will be easier to wear with regular clothing.
The latex-free neoprene provides warmth and compression therapy.
McDavid Knee Support / Adjustable – Features
Fits left or right
Content: 100% latex-free 3.2mm neoprene (CR)—exclusive of binding/ straps/cover fabric
Level 2: Advanced Protection – Reducing symptoms of patellar tendonitis (runner's/jumper's knee), Osgood-Schlatter disease and patella tracking
Stay in the action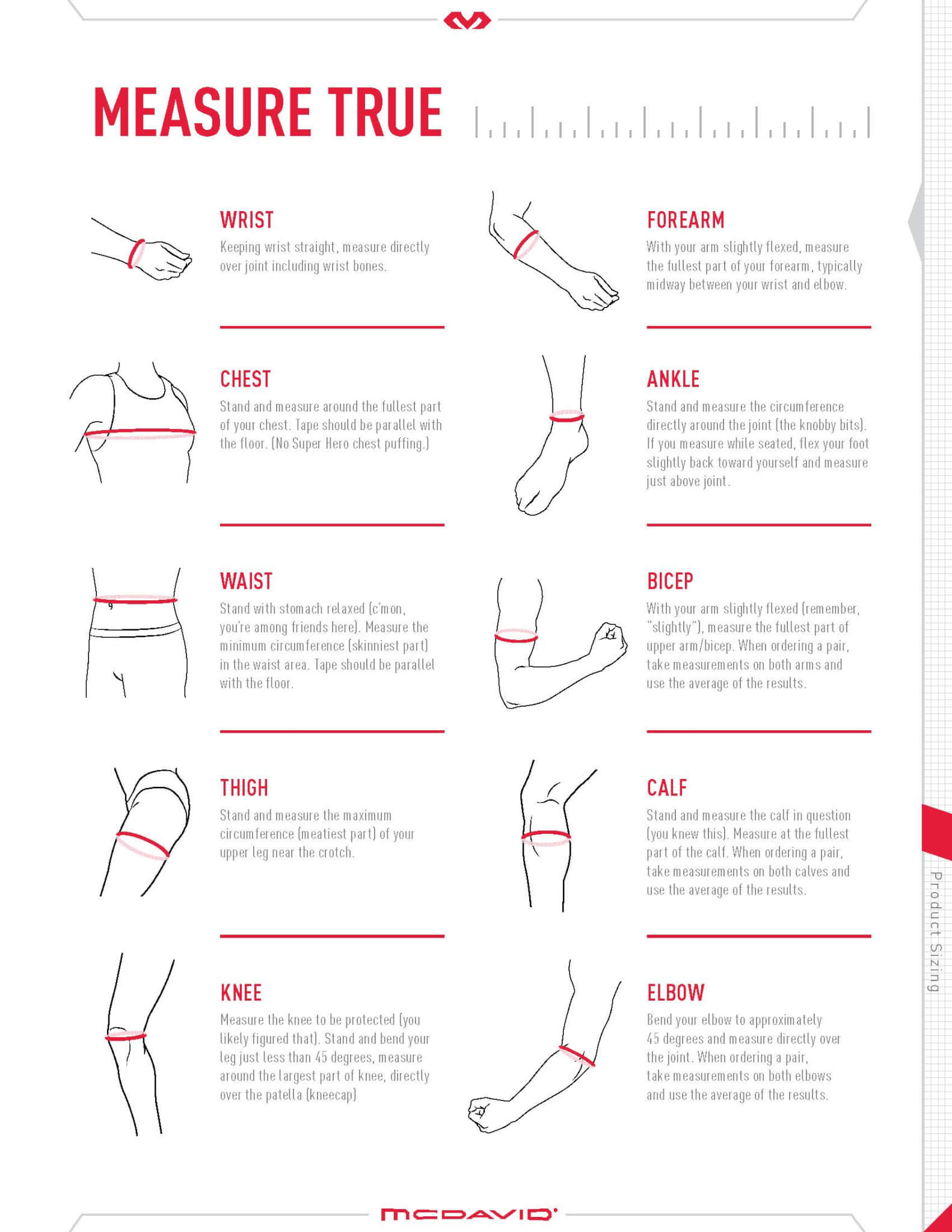 Measure around knee -
Small/Medium: 30 - 38cm
Large/Extra Large: 38 - 51cm
Please
login
to post questions