The Bio Skin Premium J knee brace is a simple solution for patellofemoral pain that is also available with a hinge for increased stability.
The Premium J's Stratus material provides extra breathability and a forgiving fit. It incorporates a buttress on the outside of the patella that serves to prevent dislocation.
In addition, two elastic straps that cross over the knee help seat the patella in the trochlear groove to increase surface contact area and decrease pain.
Stratus is a tri-laminate material with high powered Lycra on the outsides and an elastic porous membrane in the middle. In addition to a forgiving fit, this elasticity  provides more dynamic compression. Like all Bio Skin materials, Stratus is  hypo allergenic 100% neoprene and latex free.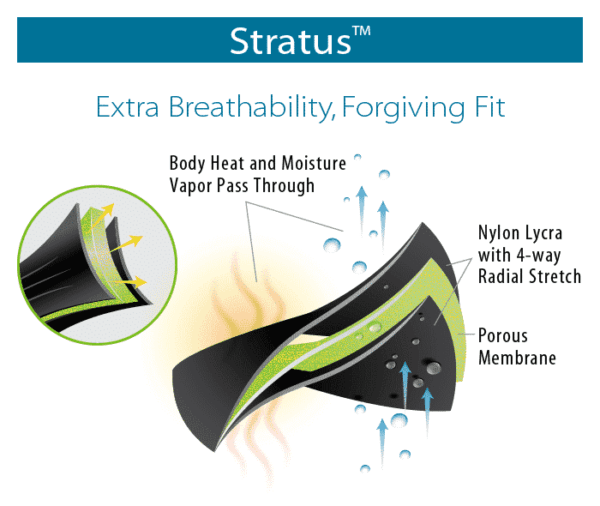 The Bio Skin Premium J knee brace incorporates the patented SkinLok™ feature. This increases adherence to the skin in the presence of perspiration, thus reducing slippage during periods of intense physical activity. With the brace remaining firmly in its intended position, the Premium J knee brace will continue to be effective in reducing pain and promoting healing while your patients pursue their normal activities.
The Premium J knee brace provides high levels of compression while maintaining a high level of comfort to facilitate patient compliance.
For more information on the Bio Skin Premium J knee brace, please watch this video:
Bio Skin Premium J – Features and Benefits
Adjustable lateral patellar tension
Closed patella
Available with a hinge for increased stability
Stratus material – latex and neoprene free
Bio Skin Premium J – Conditions and Indications
Anterior Knee Pain
Lateral Tracking Patella
Patellar Subluxation
Patellofemoral Knee Pain