TENA ProSkin Ultra Briefs
Login For Dealer Pricing
Product Attributes
| | |
| --- | --- |
| Male or Female? | Unisex |
| Absorbency | Regular |
| Stretch/Non-Stretch | Stretch |
TENA ProSkin Ultra Briefs are incontinence briefs use a hook system to permit unlimited fastening and unfastening and provide outstanding dryness and odor control to combat bowel and/or bladder incontinence.
Tena ProSkin Ultra Briefs are incontinence briefs designed for superior comfort and fit. They are for use by patients suffering from moderate to heavy incontinence, both of the bowel and bladder.
TENA ProSkin Ultra Briefs – Key Features
Key features of these briefs include:
Use of a hook system that permits unlimited fastening and unfastening;
A soft, cloth like feel that enhances wearing comfort;
An innovative wetness indicator that indicates when the brief needs to be changed without having to open it. The outside of the garment changes from yellw to blue to indicate this;
The hook fastening tabs can also be repeatedly adjusted as many times as necessary to get the ideal fit;
The briefs protect skin health by keeping the patient comforttable and dry underneath, thanks to the included ConfioAir breathable tachnology;
The patient's skin is also kept dry thanks to the InstaDri Skin Caring System technology utilized by the ProSkin Ultra Briefs.
The briefs  are Unisex and come in four sizes –  Medium, Regular, Large and X-Large. Please see the sizing tab on this page for instructions on choosing the correct size. There are 40 briefs per bag, except for size X-Large, which has 15 to a bag.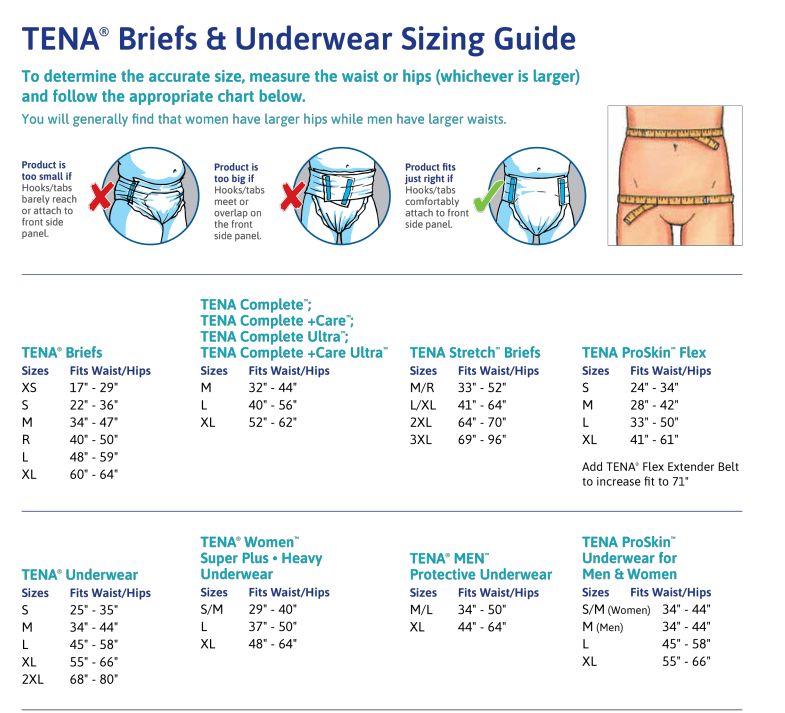 Please
login
to post questions