Hinged Knee Skin
Login For Dealer Pricing
Product Attributes
| | |
| --- | --- |
| Size | Large, Medium, Small, XL, XS, XXL |
Lightweight and low profile for comfort
Our Bio Skin Hinged Knee Skin is one of the lightest hinged knee braces available. The offset, bicentric hinges conform to the shape of the leg and provide extra support to knees with ligament damage. The Hinged Knee Skin provides excellent compression to control swelling and pain caused from a meniscus tear or an LCL or MCL injury, and to speed up the healing process in a damaged knee joint.
The new Bio Skin Hinged Knee Skin incorporates bi-centric aluminium hinges that provide additional support to the knee. The brace also offers an extremely thin profile, with 1.5mm uprights.
The brace uses the original Bio Skin tri-laminate material, Ultima. Ultima is amazingly thin and provides high level compression with powerful Lycra and a polyurethane film. The film permits perspiration evaporation and therefore facilitates the body's natural temperature regulation system. Like all Bio Skin materials, Ultima is hypo allergenic and 100% neoprene and latex free.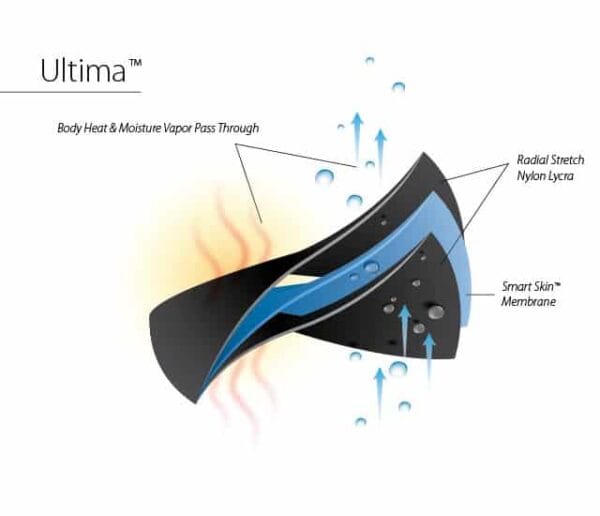 As with all Bio Skin braces, the effectiveness of the Bio Skin Hinged Knee Skin knee brace is enhanced by the the SkinLok™ feature. This increases adherence to the skin in the presence of perspiration, thus reducing slippage during periods of intense physical activity. With the brace remaining firmly in its intended position, the Hinged Knee Skin knee brace will continue to be effective in reducing pain and promoting healing while your patients pursue their normal activities.
Features and Benefits
Finger loops for easy pull-on application
Offset hinge reduces pressure at the knee joint
Strapping system minimizes migration
Open patella
Ultima material – latex and neoprene free
Conditions and Indications
Lateral Collateral Ligament (LCL) Tear or Sprain
Medial Collateral Ligament (MCL) Tear or Sprain
Meniscus Tear
Posterior Cruciate Ligament (PCL) Sprain
Anterior Cruciate Ligament (ACL) Sprain
The Bio Skin Hinged Knee Skin knee brace has been designed to be one of the lightest and most comfortable knee braces on the market without sacrificing its effectiveness in healing and pain control.

Please
login
to post questions