Chronic Disease Prevention & Psychosomatic Therapy – 2 Important Developments in Physical Therapy

In this post, we discuss two contemporary trends in physical therapy and rehabilitation care that have seen increasing prominence in 2023 – chronic disease prevention and psychosomatic therapy. We also briefly mention the increasing use of advanced technologies such as virtual reality, motion capture technology and 3D imaging in physiotherapy in order to further improve the standard of patient care.

For more information on the topics introduced below, please feel free to explore the reference links provided at the end of this post.
Chronic Disease Prevention
Chronic disease prevention and a comprehensive strategy that considers the harmony between the body and the mind are now both receiving greater emphasis than they did before. Practices are increasingly providing programs for vitality and a healthy lifestyle, as well as for fitness and rehabilitation.

As populations age, the prevention of chronic diseases has become a more significant area of focus in physiotherapy. Chronic illnesses such as lung cancer, diabetes, cardiovascular disease and Chronic Pulmonary Obstructive Disease (COPD) are tough diseases for patients to handle, and this results in issues such as pain, fatigue and problems related to social participation.

Physiotherapists are helping patients to develop a better understanding of how to manage their symptoms, both to increase their mobility and to improve their overall quality of life. In order to achieve this, physiotherapy practices are offering vitality and healthy lifestyle programs, as well as fitness and rehabilitation services.
Psychosomatic Therapy
Incorporating psychosomatic therapy into physiotherapy procedures is becoming more crucial, especially for patients with physical symptoms in which where psychological aspects play a role.

Psychosomatic therapists are combining exercise and training with behavioural interventions to improve bodily awareness. These therapists assist patients to understand the link between their physical symptoms and their psychological well-being, and this leads to more effective treatment outcomes.

Furthermore, physiotherapy practices are offering training in various approaches such as pain and stress management, mindfulness, motivational interviewing, and Acceptance and Commitment Therapy (ACT) to support patients in the management of their psychological symptoms and the enhancement of their overall well-being.

The rise of ACT is particularly interesting in that it represents a departure from the traditional assumption in Western psychology that humans are by default psychologically healthy. ACT takes a different approach and assumes that the psychological processes of a "normal" human mind can be (and often are) self destructive.
Other Developments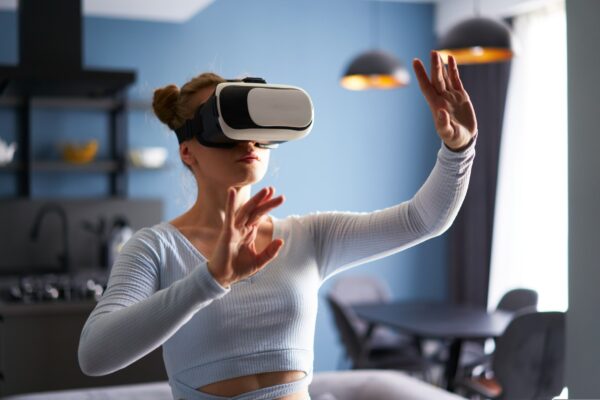 We have also seen six recent technological developments in physical therapy that have the potential to drastically alter the standard of patient care. These six developments are;
Motion Capture Tech – which is technology for recording the movement of people or objects. The featured image at the top of this page illustrates a young woman utilizing this technology.
Virtual Reality technology, which gives the user a simulated and 3 dimensional experience of a virtual world.
Video Games
Rehabilitation Robotics
Telehealth Therapy, which is therapy provided online using video calls, email or telephone communication.
3D Movement Imaging
In future posts, we'll dive in and describe many of these six developments in physical therapy in slightly greater detail.
Conclusion


Dunbar Medical's blog aims to cover the most recent developments in physiotherapy, sports medicine and related fields. Stay tuned for future posts in which we will discuss other advances in the fields of physical therapy, rehabilitation treatment and sports medicine.
References
https://www.mwtherapy.com/blog/advancements-in-physical-therapy
https://gymna.com/en/stories/physiotherapy-trends-2023-are-all-about-connection-prevention-and-holism