Arm Sling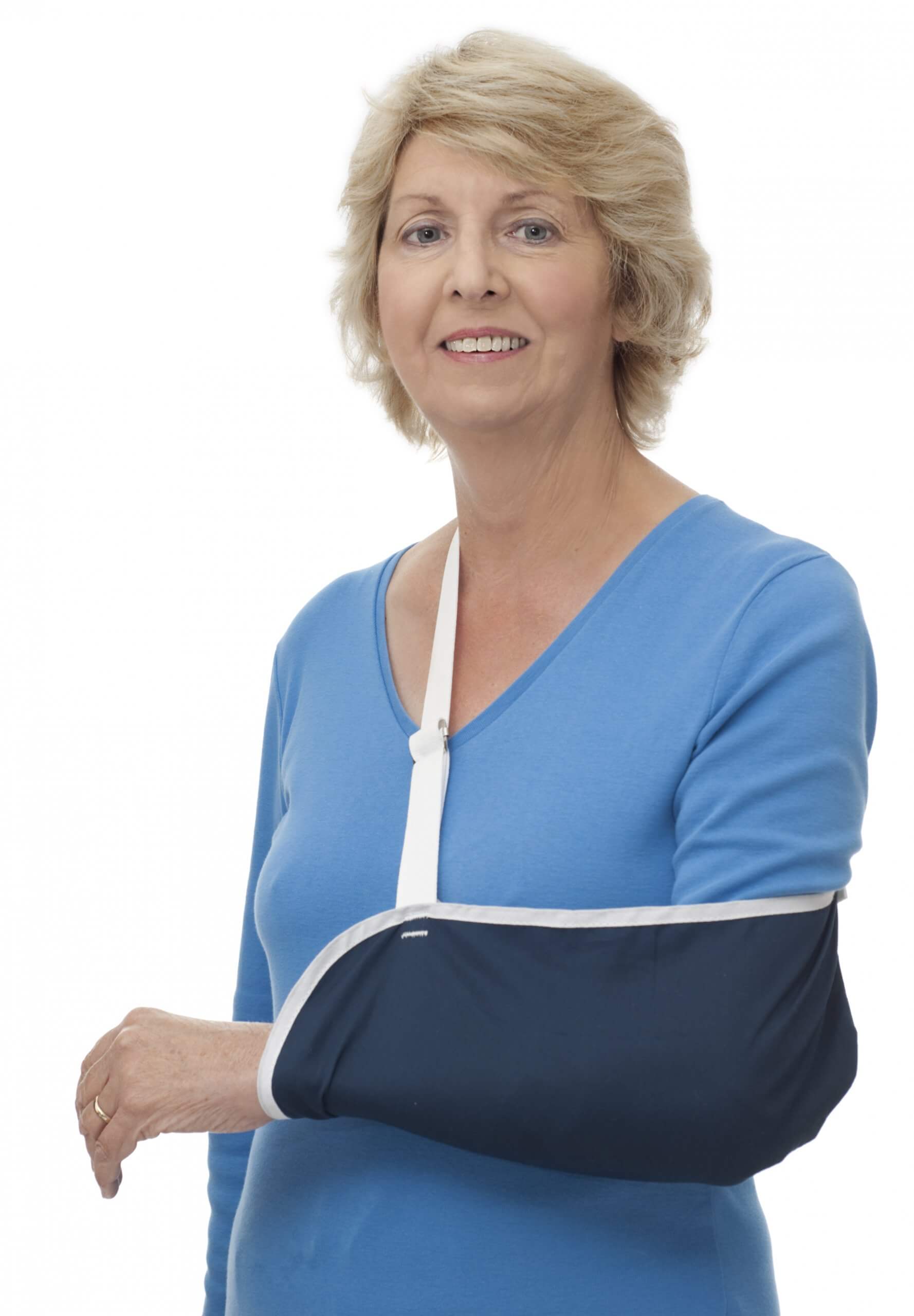 An arm sling is an orthopedic device that restricts movement of your shoulder or elbow while you recover from a shoulder injury. It is a relatively simple device that can actually be created on a makeshift basis from a triangular bandage.
Slings are useful for treating fractured or dislocated arms or shoulders. They are also useful if you are also wearing a heavy arm cast.
When choosing a sling, be sure to pick the right size. The sling should fit snugly around your elbow and your arm should reach the very end of the sling. You also need to ensure that the end of your arm sling does not cut into your hand or wrist. To achieve the best results, you should feel comfortable wearing your arm sling at all times.
One question that some patients ask when starting to wear a sling is whether they can sleep while wearing it. You should follow your doctor's advice on this question (and all other matters). However, it is usually best to keep the sling on while in bed, at least for the first 6 weeks or so of wearing it. You may also find it more comfortable to sleep in a semi seated position.
Some patients can develop a rash after wearing an arm sling for an extended period. One way to reduce the risk of this happening is to keep a towel or washcloth in your underarm. If the rash persists, consult your doctor.
Our selection of slings is shown below.
Suggested Arm Sling Products
---
Showing all 2 results