4 Technology Trends Shaping Physiotherapy
Keeping up with the times is an essential part of any profession, but it's particularly important for physiotherapists. As we learn more about how our bodies work every day and the new technologies that are being developed to make us healthier, it's crucial to always be studying ways to integrate this new information with new developments and trends. Being on the cutting edge will only help patients be healthier by not only improving the treatment they receive, but also improving communication between physiotherapists and the patient. So, without further ado, here are four technology trends shaping physiotherapy today.

Social media
Social media isn't exactly a new technology trend, but the way it can help physiotherapists is always changing, evolving and being refined. From how physiotherapists market themselves and their practices to the way they interact with patients, colleagues and new research, social media is creating more and more opportunities each and every day for physiotherapists.
Not only can platforms like Facebook, Twitter and Instagram help physiotherapists connect with current and new patients, but it can help them relay important information, from exercises to changes in scheduling, quickly and at any time of day. On the professional development side of the industry, social media platforms, like LinkedIn groups, Twitter chats or Facebook Live talks can be utilized by physiotherapists to stay up to date on the latest research and methods being shared by fellow physiotherapists, making it easier it access information and pass it on in their practices.
Mobile apps
Along the same line as social media, mobile apps have been popular for the better part of the last half decade, but as they become easier and cheaper to develop and share, they are more useful for physiotherapists looking to give their business a boost.
Mobile apps can help patients connect with physiotherapists easier and between scheduled appointments, which makes following a home injury recovery program a lot simpler. Mobile apps can ensure patients know exactly what exercises to perform at home, allow physiotherapists to change exercise prescriptions, make it easier to book appointments or make it easier for patients to share information about the recovery process. All of this makes it easier for the right information to reach both the patient and the physiotherapist, which means a better, more personalized experience and a quicker road to health.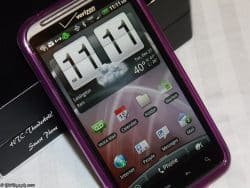 Sensor Technology and Fitness Tracking Devices
Another of the technology trends shaping physiotherapy today is sensor technology. This is the technical term for the hardware that allows wearable fitness trackers to measure a person's activity levels and general health. These trackers are becoming increasingly popular and complex, which is signalling great things for the physiotherapy profession.
Sensor technology can give physiotherapists a clearer picture of what their patients are accomplishing with their home programs and more knowledge about a patient's general lifestyle, such as what sort of exercise they are getting, what they're sleep patterns are like and how sedentary or active their daily routine is. Just like with mobile apps, this data can be logged, tracked and analyzed, which gives physiotherapists a chance to tailor programs and prescriptions so that they work more effectively for each individual patient. Receiving this amount of specialized data and having it shared across the professional could also lead to big breakthroughs in treatment in the profession.
Bionics
Using robotics and mechanical devices to help the body move or recover seems very futuristic, but with recent advances in bionics and its continued growth among mainstream physiotherapy, it's becoming one of the key technology trends shaping physiotherapy today.
With the arrival of bionics, patients now have opportunities never imagined before. Patients afflicted with illnesses like acute arthritis and hip dysplasia can use mechanical devices to regain movement. The early results of using bionics has shown a drop in the frequency of recurring injuries and a boost in the quality of life for patients. While there is still a ways to go in building bionics into the standard for physiotherapy treatment, it is well on its way to achieving that lofty status.