Six Ways To Use A Back Brace To Prevent Injury
The back is one of the most commonly injured body parts in sports, right up there with the knees and the ankles. A back injury is no fun, can be very painful and might mean an extended stay in bed, not to mention a hiatus from the sport you love. Here are six possible threats to an athlete's back and how wearing a back brace to prevent injury during these activities can pay off over the long term.
Use A Back Brace To Prevent Injury From Improper Deadlift Technique
Deadlifts are a great way to improve leg strength and work out several sets of muscles. However, this exercise requires near-perfect form to avoid a back injury. An orthopedic back brace compresses the abdomen, helping to unload weight and pressure off the intervertebral discs, vertebrae and other parts of your spinal column. This protects your back from any new injury and helps alleviate any lingering twinges or aches.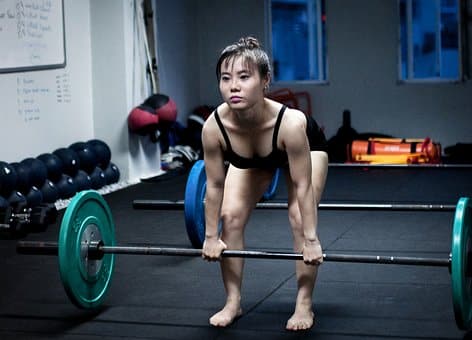 Use A Back Brace To Prevent Injury From Over Rotation During A Golf Swing
Going all-out on a monster drive with dreams of a birdie can backfire in a big way. Lower back problems account for more than 20 per cent of all golfing injuries, which represents a big risk on each of the 50 or 60 shots an average golfer hits between the tee and the green every round. With every swing of the club, a back support can help secure your spinal column and the muscles involved in twisting, turning and contorting your lower back. It can also take some of the immense pressure involved in a swing off these muscles and joints. These measures combine to reduce your risk of injury every time you step up to the ball.
Use A Back Brace To Prevent Injury From Bad Running Posture
Even in the best case scenario, bad posture can lead to back pain and injury. However, when you are hitting the pavement every second for minutes or hours on end, your slumped over gait is extra harmful. Back supports help to maintain the normal curvature and alignment of the spine. This provides external support that corrects abnormal posture. Additionally, bad posture is often the result of pain, weakness or injury. An orthopedic back support can help reduce pain and thus make it easier to maintain good posture while running
Use A Back Support For Protection During That Awkward Slide Into Second Base
Stealing a base is something that can change a game in only a couple of seconds. However, it also requires quick, jolting movements that, if the unfortunate happens, can result in a back injury. An orthopedic back support helps to prevent such an injury by stabilizing the back and the spine.  This reduces serious and harmful shifting of muscles and joints during any quick, pivoting movement.
Use A Back Brace To Prevent Injury When A Battle For A Rebound Goes Wrong
It happens all too often in the heat of a basketball battle; you jump for a rebound and you end up twisting your body in an odd and painful way in order to out-do an opposing player. The over-extension of the body can cause a sprain or another form of back injury. However, a back support can help provide this misfortune from befalling you on the court. It does this by transferring a portion of the pressure from that over-extension into other, stronger areas of your body, such as the abdomen. This leads to better all-around support and less pain.
Use A Back Brace For Protection When Taking A Tumble From A Bike
Any number of unfortunate events can lead to a tumble from your bike. A back brace is not going to eliminate the vast majority of them. However, it can help prevent more severe injury and pain in the event of a fall. Biking often leads to a hunched over posture, which then results in weaker back muscles that are more susceptible to injury. An orthopedic back support can help build up your posture. It will also strengthen your back so the chances of injury and intense pain is cut down.