The Bio Skin Wrist / Thumb Spica is a cock-up wrist brace that is designed to control motion of the carpometacarpal and metacarpophalangeal joints. The brace is left/right specific and is made from a soft fleecy material (discussed below) for additional wearing comfort. In addition to thumb injuries such as de Quervain's and bursitis, the Bio Skin Wrist / Thumb Spica will aid in healing injuries associated with fractures of the scaphoid bone.
The brace is manufactured from Bio Skin's patented Ultima 2SL material which is 100% latex and neoprene free as well as being hypo allergenic. This eliminates the risk of adverse medical reactions when the brace is worn over prolonged periods. As a result, patient compliance and the probability of a favorable treatment outcome are both improved.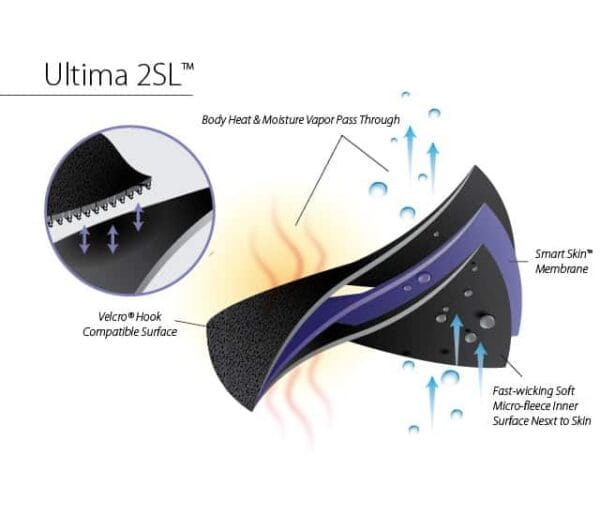 Another key feature of the Bio Skin Wrist / Thumb is the patented anti slip SkinLok™ feature, which increases adherence of the brace to the surface of the skin when activated by moisture. This increased adherence results in the brace remaining in its intended position even during periods of intense activity. The result is increased effectiveness in stabilization of the injured areas and more rapid healing.
FEATURES AND BENEFITS:
Controls motion of the carpometacarpal and metacarpophalangeal joints
Cock-up wrist support
100% neoprene and latex free
MEDICAL CONDITIONS & INDICATIONS:
De Quervains
Scaphoid Fracture
Bursitis
Sprains and Strains
In addition to being comfortable to wear, the brace is designed to be applied with one hand. For guidance on its proper application, please consult the video on the Instructions tab of this page.