Q Brace
US$94.68
Product Attributes
| | |
| --- | --- |
| Size | Large, Medium, Small, XL, XS, XXL |
Q Brace – Adjustable support for patellofemoral pain
The Bio Skin Q Brace is designed to reduce the pain of mild to moderate patellofemoral problems. The Q Brace`s T Strap places gentle, lateral pressure on the patella to prevent subluxation (dislocation) and to help maintain the patella in its proper position. Constructed from Bio Skin`s breathable materials, the Q Brace gives excellent compression without causing discomfort.
The Bio Skin Q Brace is a multi-functional patella tracking knee brace that offers multi-directional tracking to the patella and is also available with a hinge for increased stability.
The Bio Skin Q Brace brace incorporates a "T" strap to prevent dislocation. To accomplish this, you may attach the strap in a variety of positions in order to control the direction of traction on the patella.Furthermore, the knee brace increases the force of traction as the knee moves through a range of motion.
The brace's tri-laminate Ultima material is amazingly thin and provides high level compression with powerful Lycra and a polyurethane film. The film allows moisture vapor transfer so that perspiration evaporates, thus facilitating the body's natural temperature regulation system. Like all Bio Skin materials, Ultima is 100% neoprene and latex free.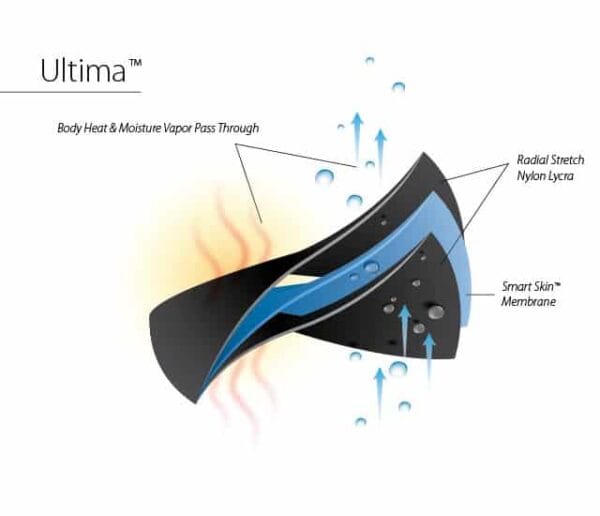 The Bio Skin Q Brace knee brace incorporates the patented SkinLok™ feature. As a result, the brace adheres more firmly to the skin in the presence of moisture (water, lotion or perspiration). This reduces slippage during periods of intense physical activity. With the brace remaining firmly in its intended position, the Bio Skin Q Brace knee brace will continue to be effective in reducing pain and promoting healing while your patients pursue their normal activities.
Features and Benefits
Achieves greater dynamic force as the knee is flexed
Universal left and right
Open patella
Ultima material – latex and neoprene free
Conditions and Indications
Anterior Knee Pain
Patellar Subluxation
Lateral Patella Tracking
Medial/Superior Patella Tracking
Medial Patella Tracking
Medial/Inferior Patella Tracking
Patella Tracking Disorders

Questions and answers for our valued customers:
There are no questions yet. Be the first to ask a question about this product.