The Bio Skin Q Lok ROM knee brace supports the rehabilitation of the patellofemoral joint while preventing dislocation during everyday activities. The brace features a dynamic patella traction strap to help those suffering from a high Q angle, chronic pain from patellar tilt, glide or poor alignment.
The ultra thin hinge brace gives the option of limiting flexion and extension of the knee.
As with most Bio Skin braces, patient comfort is a priority in the design of the Bio Skin Q Lok ROM. The area behind the knee is made of a single layer lycra portion pre-tensioned to prevent chafing, irritation and bunching.  The rest of the brace is composed of Bio Skin's patented Stratus material. The entire brace is hypo allergenic and 100%, latex and neoprene free.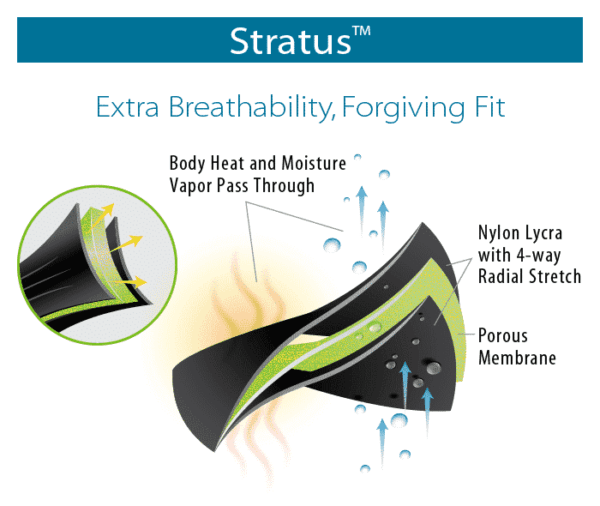 The Bio Skin Q Lok ROM knee brace features the SkinLok™ feature. This increases adherence to the skin in the presence of perspiration, thus reducing slippage during periods of intense physical activity. With the brace remaining firmly in its intended position, the brace will continue to be effective in reducing pain and promoting healing while your patients pursue their normal activities.
Features and Benefits
Dynamic patellar traction strap for maximum control
Closed patella design to increase surface contact area in the joint
Adjustable hinge for flexion / extension control
ActiveSeam™ prevents chafing
Tensioned fabric prevents bunching behind the knee
Universal left or right
Ultra-thin Cirrus material behind the knee – latex and neoprene free
Conditions and Indications
Anterior Knee Pain
Maltracking Patella
Patellar Glide, Subluxation and Tilt
Patellofemoral Knee Pain
Patellofemoral Osteoarthritis
Post Surgical Lateral Release
Tight Lateral Retinaculum
Knee Instability