CrossFire ROM
Login For Dealer Pricing
Product Attributes
| | |
| --- | --- |
| Size | Large, Medium, Small, XL, XXL |
Optimal support for knee instability with SlimLok ROM hinge
The Bio Skin CrossFire™ ROM protects the MCL, ACL and other knee ligaments, providing extra stability while limiting unwanted twisting and bending of the knee joint. The hinge is very thin, only ½ inch, while providing flexion and extension lockouts needed for rehabilitation. The Bio Skin material is very comfortable with a highly-compressive single-layer portion surrounding the knee. The Cirrus™ material is sewn in a pre-tensioned manner to prevent bunching behind the knee which ensures a comfortable fit throughout vigorous activity. The brace's comfort continues into the small details of how it is sewn together; featuring the ActiveSeam™ stitch that prevents unwanted chafing in the more sensitive areas of the knee.
The Bio Skin CrossFire ROM knee brace is a knee ligament protection system featuring a new SlimLok™ adjustable hinge.This brace protects knees with ligament tears or sprains. Its rigid uprights are slightly flared to contour to the leg's natural shape and to provide stability so that the patient can move and be active with confidence. The thin hinge is easy to adjust for flexion and extension control during the rehabilitation period.
The Crossfire ROM's Stratus material provides extra breathability and a forgiving fit. Stratus is a tri-laminate material with high powered Lycra on the outsides and an elastic porous membrane in the middle. In addition to a forgiving fit, this elasticity  provides more dynamic compression. Like all Bio Skin materials, Stratus is  hypo allergenic 100% neoprene and latex free.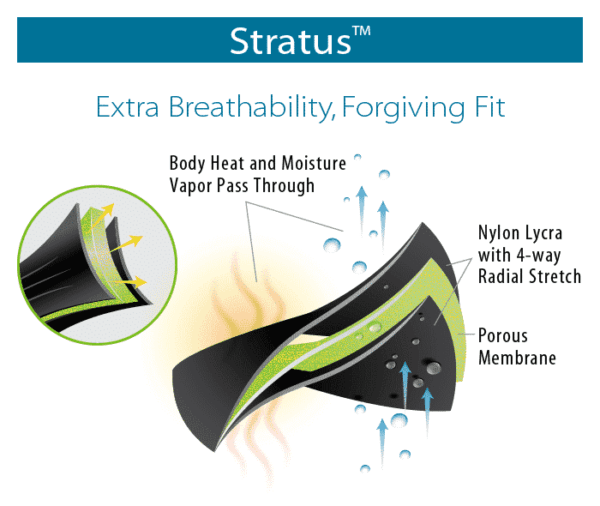 As with all Bio Skin braces, the effectiveness of the Bio Skin CrossFire ROM knee brace is enhanced by the the SkinLok™ feature. This increases adherence to the skin in the presence of perspiration, thus reducing slippage during periods of intense physical activity. With the brace remaining firmly in its intended position, the CrooFire ROM knee brace will continue to be effective in reducing pain and promoting healing while your patients pursue their normal activities.
Features and Benefits
Adjustable hinge for flexion / extension control
ActiveSeam™ prevents chafing
Closed patella design to reduce swelling
Tensioned fabric prevents bunching behind the knee
Universal left or right
Conditions and Indications
Anterior Cruciate Ligament (ACL) Sprain
Knee Instability
Lateral Collateral Ligament (LCL) Tear or Sprain
Medial Collateral Ligament (MCL) Tear or Sprain
Posterior Cruciate Ligament (PCL) Sprain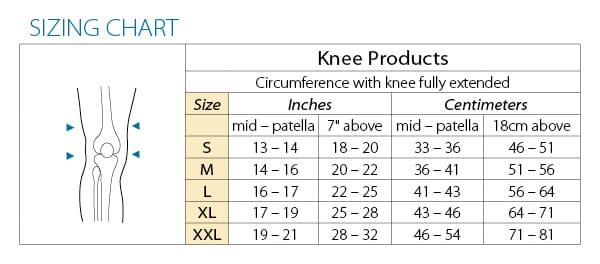 Instructions
Apply the CrossFire to dry skin. Lotions, perspiration and wet skin make it harder to pull on.
STEP 1
Using both hands and a firm grip, pull the brace onto your knee and center it over your patella.
STEP 2
Tighten and attach all four thigh and calf straps. Attach the straps behind the leg first.
Please
login
to post questions