The Bio Skin Back Skin – Standard Cut back brace treats lumbar sprains, pain from overuse and muscle strains. It will also help improve back posture. The brace is low profile and can be customized with a flexible lumbar support or a lumbar foam pad.
The Bio Skin Back Skin – Standard Cut has a narrow cut in the front and flexible stays on the sides. As a result, the brace remains pliable when sitting or bending and will not impinge on the groin or rib cage area.
There are vented side panels to release heat and make the brace more comfortable to wear over prolonged periods.
The brace's tri-laminate Ultima material is amazingly thin and provides high level compression with powerful Lycra and a polyurethane film. The film allows moisture vapor transfer so that perspiration evaporates, thus facilitating the body's natural temperature regulation system. Like all Bio Skin materials, Ultima is hypo-allergenic and 100% neoprene and latex free so there is no risk of allergic or other adverse medical reactions.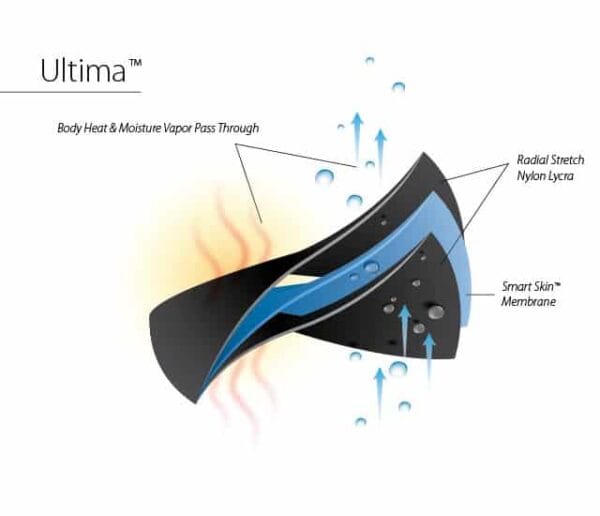 The Back Skin includes the SkinLok™ feature. This increases adherence to the skin in the presence of perspiration, water or lotion, thus reducing slippage, even during periods of intense physical activity. The brace remains in its intended position and will continue to apply pressure to the required area. As a result, the Bio Skin Back Skin – Standard Cut will continue to be effective in reducing pain and promoting healing while your patients pursue their normal activities.
Bio Skin Back Skin – Standard Cut – Features and Benefits
Low profile, cool, and comfortable fit
Vented elastic side panels for heat release
Removable Double Cinch Belt gives flexibility and support
Customize with lumbar support options
Constructed of Bio Skin Ultima™ material
100% neoprene and latex free
Bio Skin Back Skin – Standard Cut – Conditions and Indications
Lumbar Strains
Lumbosacral Strains
Lumbago
Lower Back Pain