Hyperblend Elbow Sleeve w/Strap
Login For Dealer Pricing
Product Attributes
The McDavid Hyperblend Elbow Sleeve w/Strap addresses the symptoms of tennis or golfers' elbow by combining the support of neoprene with the breathable compression of knit material.
The McDavid Hyperblend Elbow Sleeve w/Strap combines two materials – neoprene and knit – to marry the support of the former to the breathable compression of the latter. The result is an elbow sleeve that is 30% lighter than traditional elbow sleeves made entirely of neoprene. It uses a cinch strap with a hook and loop closure to apply direct pressure to injured elbow tendons. The patient can adjust the position of the strap to target the compression directly to the site of the pain. He or she can also adjust the degree of pressure as circumstances change. For example, the patient can increase the compression level just before starting an activity that may irritate the injured tendons. One the activity is over, he or she can return the pressure to its normal level for improved comfort.
The McDavid Hyperblend Elbow Sleeve w/Strap will help to relieve the pain of tennis and golfers' elbow. It will also mitigate the symptoms of elbow arthritis and tendonitis.
To help decide whether this is the right brace for your tennis or golfers' elbow, please read this post.
The sleeve is available in sizes SM, MD, LG and XL. Please use the size chart under the Size tab of this page to determine the correct size for your patient.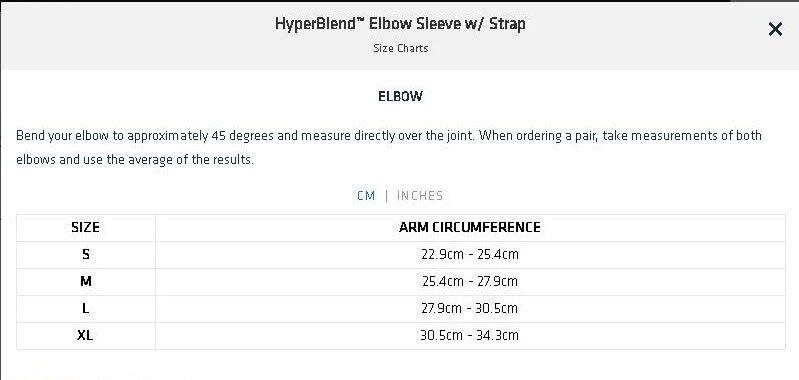 Please
login
to post questions